Cantoría
Cantoría is a vocal ensemble led by Jorge Losana, with a repertoire based mainly on the vocal music of the Spanish Golden Age.
Cantoría is a vocal ensemble led by Jorge Losana, founded in the summer of 2016 at the International Early Music Festival of Sierra Espuña (Murcia) and originated at the Early Music Department of the High School of Music of Catalonia (ESMUC, Barcelona).

Since they were selected for the EEEmerging program in 2018, they have been building an international career thanks to concerts in Italy, Germany, France, Poland, United Kingdom, Belgium, Croacia, Lithuania, Spain and the Netherlands; as well as residencies in Ambronay or Latvia for example.
Likewise, in 2017 they were selected as a young promise by the IYAP (International Young Artist's Presentation) of Antwerp, the fringe edition of the Musica Antiqua Early Music Festival of Bruges and the fringe edition of the prestigious Oude Muziek Festival in Utrecht, performing as a "Fabulous Fringe ensemble" in 2019.
In 2018 Cantoría won the Audience Award in the EEEMERGING+ Festival of Ambronay, selected for the residence programme at La Cité de la Voix in Vézelay and invited to be part of the MuSAE project of Juventudes Musicales España, performing in the National Library of Spain and "El Prado" Museum.
In 2019 the group won the Early Music FestClásica Prize, which provided them a tour of concerts all over Spain, debuted in the german radio (WDR 3), and started a collaboration at the Ghislieri Musica Foundation of Pavia as a residence ensemble.
The repertoire of Cantoría is based mainly on the vocal music of the Spanish Golden Age. Along with the investigation of historically informed interpretative techniques, Cantoría explores and takes full advantage of the theatrical and communicative character of Renaissance vocal music, and investigates the Iberian vocal technique of the Renaissance. Cantoría is supported by Acción Cultural Española, the National Institute of Performing Arts and Music, the Conselor of Culture of the Community of Madrid and the Institute of Cultural Industries and Arts of the Region of Murcia.
The ensemble entered the EEEMERGING programme in 2018 and has been selected for a third year of support in 2020.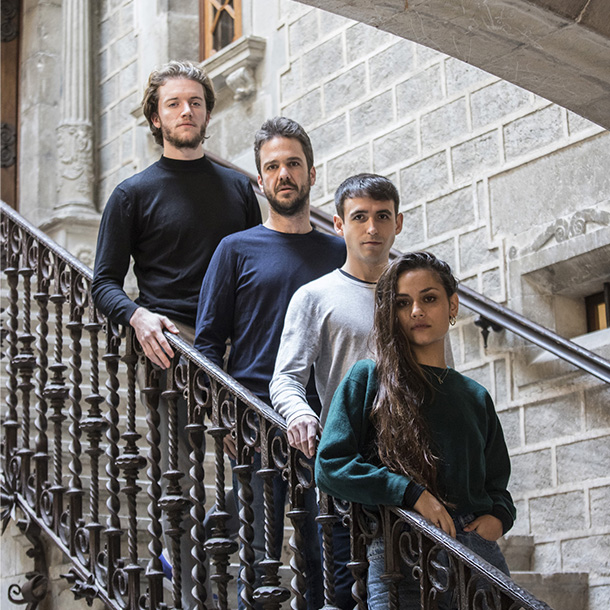 Distribution
Jorge Losana Tenor and conductor
Inés Alonso Soprano
Valentín Miralles Bass
Oriol Guimera Alto