La Vaghezza
La Vaghezza is a trio sonata ensemble playing music from the 17th and early 18th Centuries, with a special interest in the unpredictability, extravagance, originality and freedom found in 17th Century Italian music.
Their musical interpretations are historically informed, but always guided foremost by their common sensibility as an ensemble and their search for 'La Vaghezza', an aesthetic concept which describes a beauty impossible to understand or grasp: like smoke, something calling to be touched yet remaining intangible.
Since their founding in 2016 they have performed in Europe's most esteemed early music festivals and concert series such as Utrecht Early Music Festival, Bruges MA Festival, Monteverdi Festival Cremona, Gottingen Handel Festspiele, Ambronay Festival, Innsbruck Festival, Buxton Festival, Festival MiTo, Auditorium de Lyon, Cité de la Voix Vezelay, Thessaloniki Baroque Festival, Società Aquilana Barattelli. They were the first group to be awarded all three prizes at the prestigious Handel Gottingen Competition (2018) and were awarded first prize in the Maurizio Pratola International Competition (2016). The members of La Vaghezza are all highly sought after instrumentalists in their own right, working with internationally renowned artists in the world's most celebrated concert halls. The five musicians take an equal role in directing the group musically, and the two violins play first and second violins interchangeably.
La Vaghezza entered the EEEMERGING+ programme in 2017. Their debut album 'Sculpting the Fabric' covers the Italian 1600s and was released on Ambronay Editions in March 2021.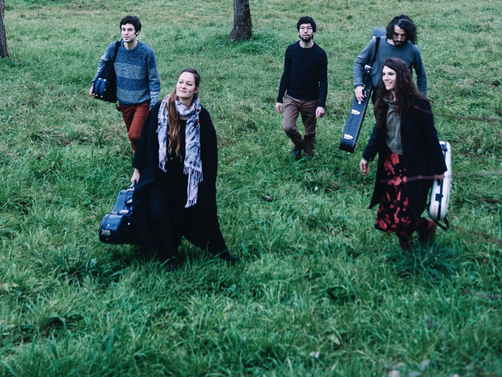 Distribution
Ignacio Ramal Violin
Mayah Kadish Violin
Gianluca Geremia Lute
Anastasia Baraviera Cello
Marco Crosetto Harpsichord
In the press
'From the first notes, the quality of La Vaghezza's playing was remarkable[…] A tightly woven ensemble that gave an engaged and stirring performance [...] La Vaghezza seduced us with the quality and the élan of their interpretation' Classicagenda
Read More