The ensemble is committed to move the audience through expressive and colourful performances. Its diverse repertoire is centered on 17th-century French and Italian music. For the ensemble, mixing art forms is paramount. Therefore La Palatine creates concerts that are pure shows : full of life, daring and poetic.
They have performed in many festivals, such as Embaroquement Immédiat and the Festival d'Ambronay. At the International HIF.Biber Competition (Austria), the ensemble won the F.J Aumann Prize, given for new discoveries in baroque music.
From June 25th to July 1st, they benefited from a residence in Ambronay thanks to the EEEMERGING+ program. Currently, La Palatine is working on the Italian cantatas repertoire (Rossi, Marazzoli, Scarlatti) while creating interactive and interdisciplinary shows.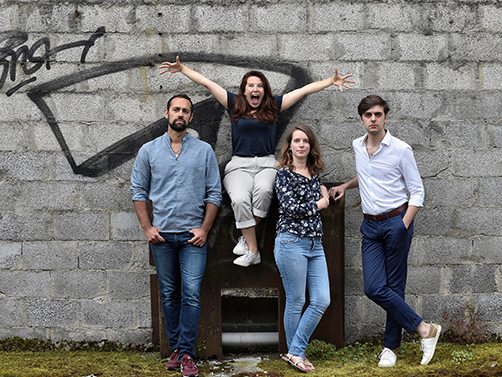 Distribution
Marie Theoleyre Soprano
Noémie Lenhof Viola da gamba
Nicolas Wattinne Theorbo, baroque guitar
Guillaume Haldenwang Harpsichord