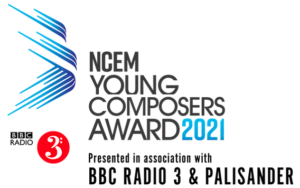 Once again, the National Center for Early Music, EEEMERGING+ partner, is organizing a Young Composers Award!
This year, the winner will hear its composition played by Palisander, EEEMERGING+ ensemble since 2019.
This award is open to young composers resident in the UK and aged up to 25. If you have an interest in composition and early music, this competition is a great opportunity to further your musical development and celebrate your skill!
In order to participate, it is necessary to fill in the form by Friday 19 February 2021 at 5pm. However, you don't need to have your compositions and scores ready: just your name, age and email address to sign up with! The entries for the compositions will then close on 19 March 2021.
To help you out, Palisander wrote notes about composing for a recorder quartet, which you can find here: https://www.youngcomposersaward.co.uk/composing-for-recorder-quartet
If your work is shortlisted, you will be invited you to the Award Day at the NCEM in York on Thursday 13 May 2021, and Palisander will perform each of the pieces on the shortlist in front of the judges.
You can register by clicking here. We wish you luck!