Drawing inspiration from the historical events that gave birth to the first violin consort in England and gathered musicians and musical traditions from across the European continent, The Ministers of Pastime seek to offer truthful, daring performances that show the richness of cultural influences in repertoire from the 17th and 18th centuries with a focus on music where the instruments of the violin consort are at the core.
The paths of the members crossed in Barcelona, where they had arrived to deepen their training in historical performance practice on period instruments. This gathering, along with the desire of creating a space of their own where to experiment their own ideas and prospects, sparked the creation of the group.
Besides their training in institutions like Escola Superior de Música de Catalunya, Koninklijk Conservatorium, Conservatorio Alessandro Scarlatti, Frankfurter Musikhochschule, Conservatoire Nationale Supérieur de Musique et Danse de Lyon, Schola Cantorum Basiliensis or Universität der Künste in Berlin, the members of the ensemble have collaborated in some of the most renowned groups of the historically informed performance European scene, such as Le Concert des Nations, Orchestra of the Eighteenth Century, Academia Montis Regalis, Freiburger Barockorchester, Ensemble Pulcinella, European Union Baroque Orchestra, Hespèrion XXI, La Real Cámara or Orchestre des Champs-Elysées.
Committed from the very outset with the idea of collectivity, the group nourishes on their different individual backgrounds and origins, as well as on the bonds that bind them together, to jointly develop projects that seek to combine high quality musical standards and musicological rigour.
The Ministers of Pastime was selected as winner of the NEWTRACKS@FBAS 2020 call for emerging groups in the early music stage, within the Festival Barocco Alessandro Stradella.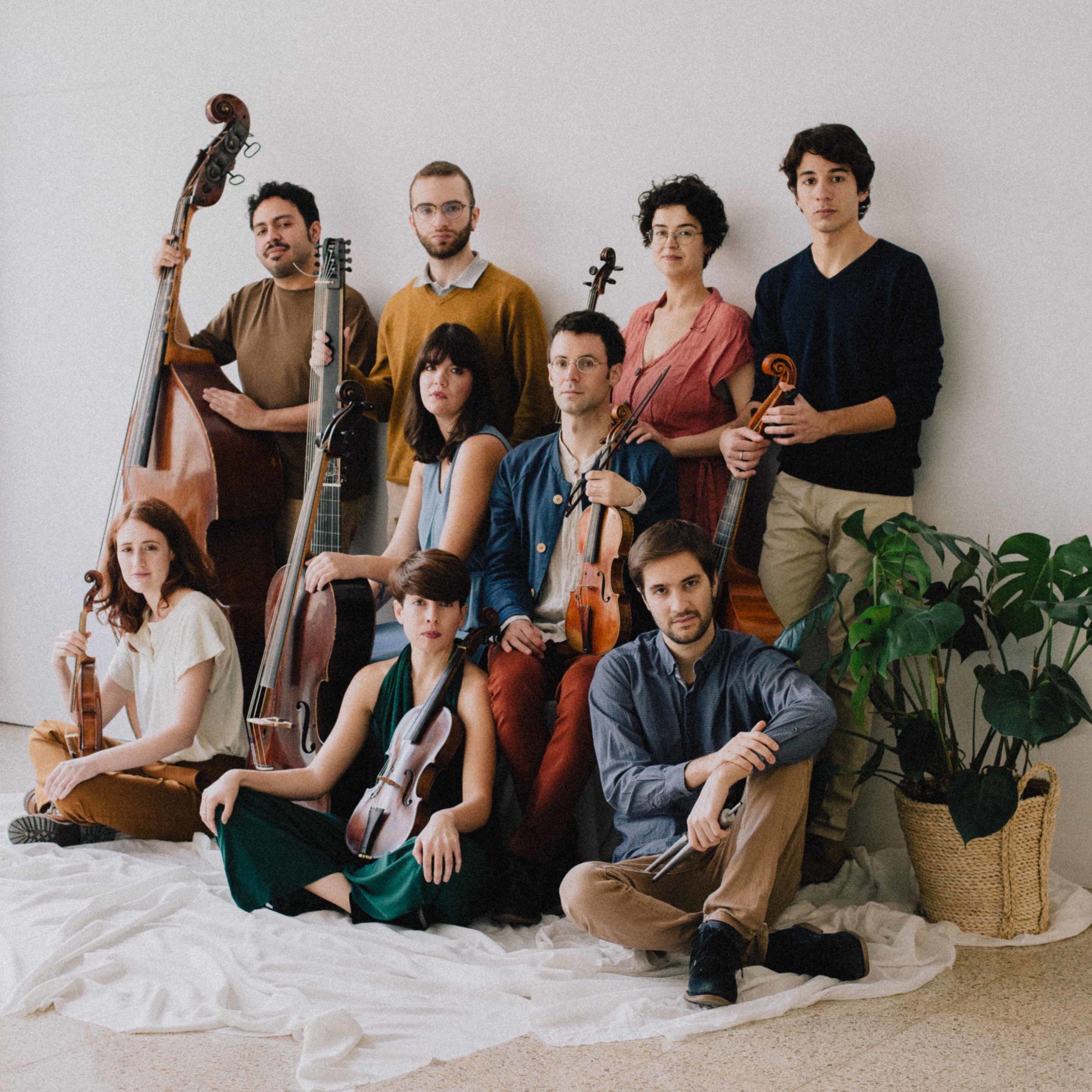 Distribution
Alaia Ferran viola
Alberto Jara double bass
Ignacio Ramal violin
Ángela Moro violin
Clara Pouvreau baroque cello
Marc de la Linde viola da gamba
Sara Balasch violin
Joan Seguí organ / harpsichord
Jeremy Nastasi early plucked instruments