They serve a rare and breathtaking repertoire : chromatic music of the 16th and 17th centuries. Gathered by a strong desire to revive recently rediscovered masterpieces with the methodology of a historically informed interpretation, they wish to glorify their richness, their beauty, their radiance.
Composers of that time expressed the need for permanent and radical experimentation, in fields as varied as word-painting, declamation, pulsation, modality, dissonance, temperament, or intonation and micro-intervals. Omnipresent, this search for a wide variety of colors and textures foreshadows in many ways the impressionist music of the 19th and 20th centuries. Monopolized by an aristocratic elite and for this reason sometimes called "Musica Reservata", they represent the most confidential but also the best of what could be heard in courts like Ferrara, Naples, Rome or Paris.
La Camerata Chromatica today aspires to put them within the reach of the largest number of people. Thanks to a wide variety of timbres (voices, recorders, viola da gamba, organ) and a rigorous analysis, their sparkling interpretation reveals the forgotten poetic function of their repertoire. Helped by the singers, the instrumentalists thus reproduce a wide spectrum of consonants and vowels, to develop a world of illusions where voices and instruments are equally declaimers of the poem.
They also compose entirely new diminutions and pieces in the Renaissance style, with the conviction that contemporary creation is an opportunity to build a strong connection between our time and a seemingly far musical world. Furthermore, they chose to extend their field of interpretation by playing chromatic works from Greek antiquity, rediscovered in modern times.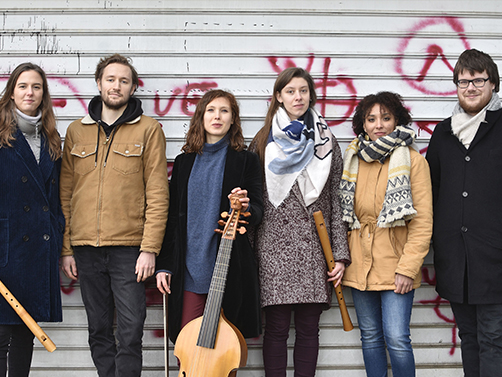 Distribution
Gabrielle Varbetian Soprano
Nicolas Kuntzelmann Countertenor
Victoire Fellonneau Recorder
Bérénice Brejon Recorder
Pauline Chiama Viola da gamba
Benjamin Delale Organ