Aiming to create a flourishing new experience on performing early and late baroque music the project started in 2018 and the purpose has been shown since the first concert with a distinctive sound and a rising strong personality , filoBarocco has performed in Lugano (CeresioEstate festival), Bellinzona, Basel and several location throughout the Italian Switzerland including the recent born Villaggio della Musica in Sobrio, a gorgeous mountain village devoted to music where masterclasses, concerts and residencies take place.
The ensemble has also played in some of the best location in the northern Italy such as Villa Balbianello (Como lake) lake), Castello di Sarre (Val d'Aosta Châteaux en musique festival) and performed during the 2019 edition of Gaudete! Festival.
In November 2018 filoBarocco has received a special mention from the jury of Marcello Pontillo International Competition in Florence for the "Best Artistic Project".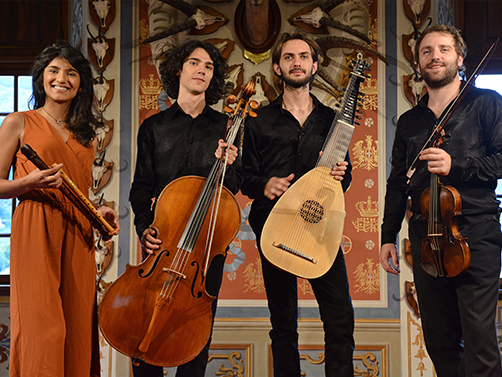 Distribution
Maria Luisa Montano Flute
Francesco Facchini Violin
Carlo Maria Paulesu Cello
Marco Baronchelli Lute