Cembaless
Cembaless lives up to its name by excelling in its rare choice of instrumentation for early music by omitting the cembalo.
The ensemble is innovative, passionate and sensitive in its arrangements, always finding new ways to design their concerts, both aurally and spatially. Cembaless invites their audience into its own soundscape, bringing together fiery, thrilling and lively rhythms with intimate feelings.
Their success is proof of the magical moments they create on stage; for example, they have been awarded the Audience Prize at the Biagio-Marini-Competition 2015, the Audience Prize at ZAMUS-Spielweise 2016 and the Audience Prize and Grant at the Saarland Radio and the Academy of Early Music in Saarland 2017.
Their CD 'Passacaglia  della vita' is an homage to the facets of life: heartache, betrayal, seduction, impermanence, excitement, fun and laughter. Cembaless' arrangements offer a new interpretation of songs from the 17th century to early music enthusiasts und young ears. "To us, it is especially important to make music the way we do – free from dusty music structures and very much in the spirit of our own, modern interpretation." So can the addition of the Persian drum be seen, perfectly merging together hip-hop beats with the early music.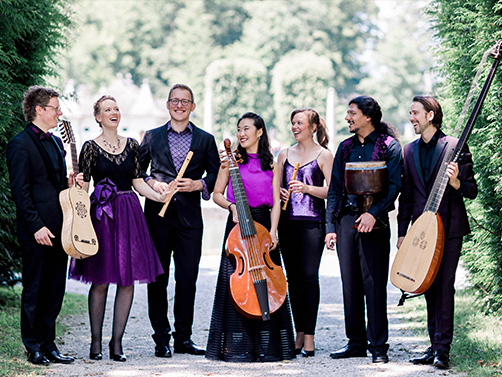 Distribution
Barbara Elisabeth von Stritsky Soprano
Annabell Opelt Recorder
David Hanke Recorder
Robbert Vermeulen Theorbo, barock Lute
Shen-ju Chang Viola da gamba
Stephan Koim Lute, baroque guitar
Syavash Rastani Persian percussions: tombak and daf